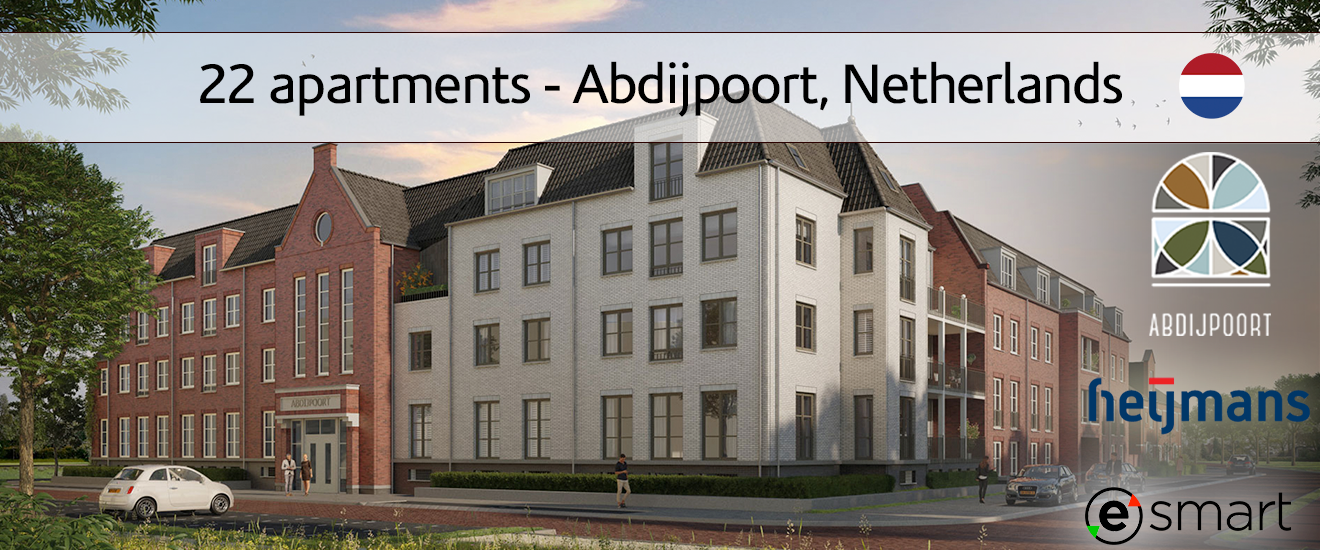 Buyers of today expect their new home to be stylish, convenient, safe and energy efficient. eSMART delivers this and much more.

With Abdijpoort, Heijmans is building 22 luxury apartments in beautiful green surroundings with all facilities nearby.
With the intelligent eSMART video door intercom installation with a control panel in each apartment, the resident has control over the access to the apartment building. Using a high resolution video/voice connection even when he/she is not at home by automatic call forwarding to his/her smartphone. The eSMART system offers real-time insight into the energy consumption in every apartment and offers the resident convenience and comfort when controlling lighting and sun protection. Thanks to the powerline technology, it can be expanded later on.
Also interested in simply increasing the value of your project? Contact us at nederland@myesmart.com