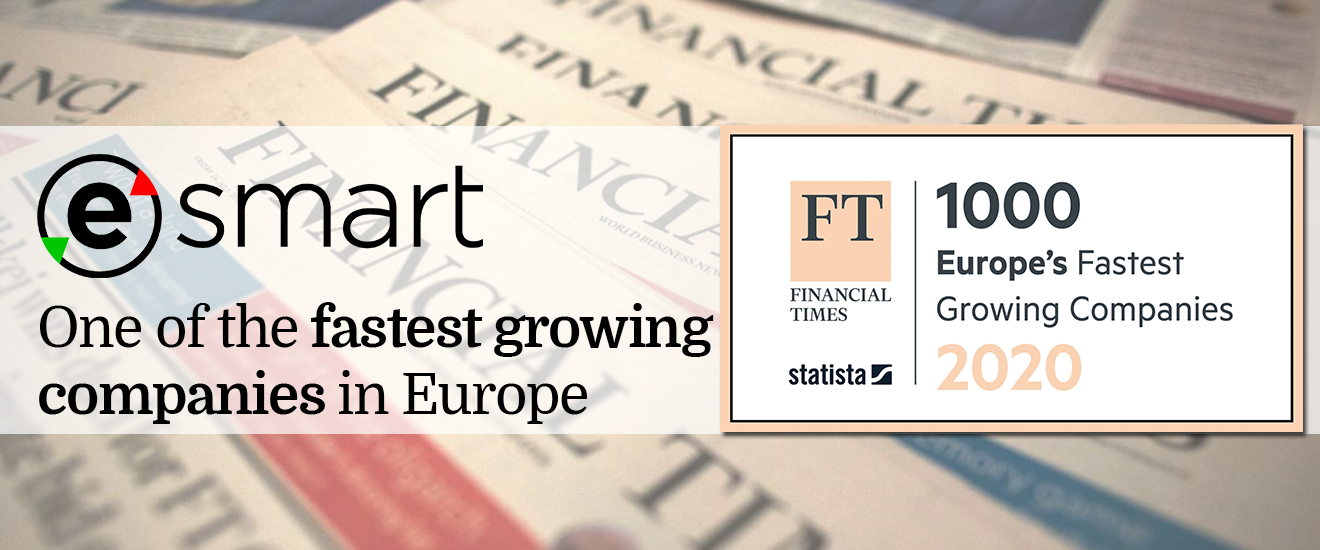 We're delighted to announce that eSMART has been recognised in the Financial Times FT 1000. The FT 1000 honours the fasted-growing European companies in 2020.

This year, companies around the continent are faced with a series of obstacles impeding growth. However, the ever quicker growth rate of this annual FT 1000 ranking, which is now in its fourth year, suggests that the most flexible and innovative companies are booming.
Being recognised among the most dynamic European and British companies in terms of growth rate is a huge honour, reinforcing once more our ambition to improve our connected home solution.

The concept of connected homes is developing quickly. Easier to put in place and use, data confidentiality and sustainable development are central to this, strategically and legally. This is why eSMART technology has been adopted by many real estate players to offer energy efficiency and cutting edge performances, all while guaranteeing a more slimline technical architecture and data security.
The growth of eSMART has remained uninterrupted since 2012 and this thanks to you.
A HUGE THANKS TO OUR CLIENTS AND PARTNERS!

The FT 1000, compiled with Statista, a research company, lists the European companies that have made the highest annual compound growth rate between 2015 and 2018. Competition is even stiffer at the top this year, companies on this list needing a minimum growth rate of 38.4% compared with 37.7% last year.
Link to the Financial Times
Link to the article in pdf