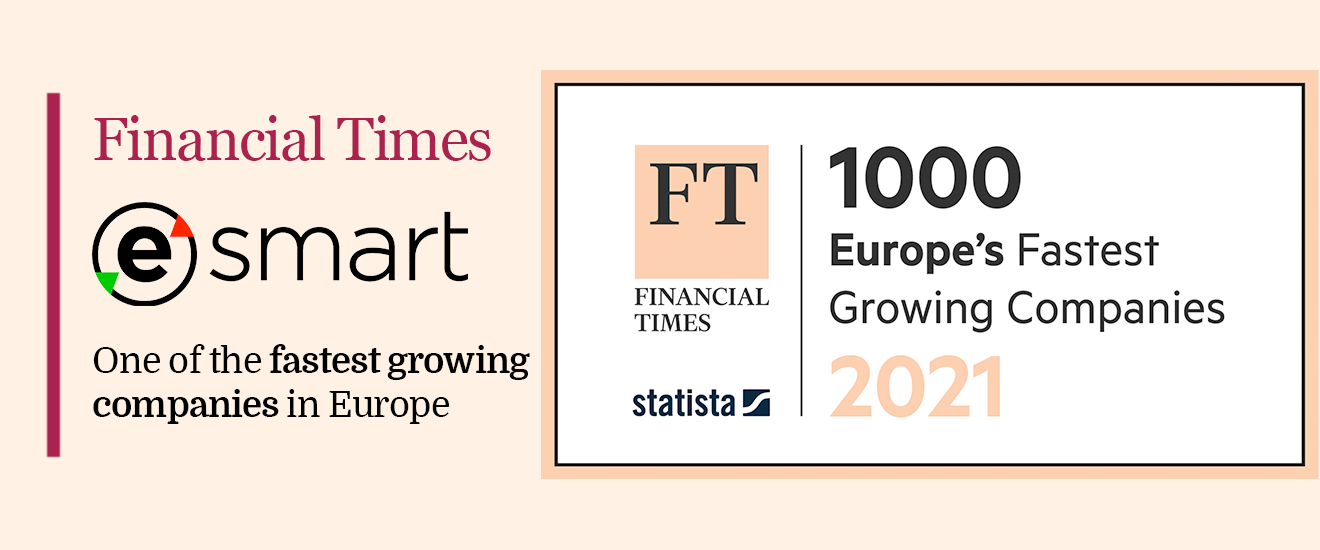 We are delighted eSMART has been recognised again in the FT-1000 Report "Europe's Fastest Growing Companies in 2021", a ranking of the 1000 fastest growing companies in Europe.
In 2021, companies across the continent continue to face a number of challenges and barriers to growth. Once again, eSMART is proving it is possible to grow despite headwinds.
To be recognised as one of the fastest growing companies in Europe and the UK is a great honour and reinforces our commitment to enriching the lives of our customers through connected living.
Connected and smart living is a rapidly evolving industry. Ease of installation and use, data security and sustainability are key, both strategically and legally. This is why many renowned players in the real estate industry put their trust in eSMART to add value to their residents through increased living comfort, safety and energy savings.  At the same time, having eSMART installed in their buildings gives them a competitive edge.
Since 2011, eSMART has been growing steadily and that is thanks to you.
THANK YOU TO OUR CUSTOMERS AND PARTNERS!
The FT-1000 report "Europe's Fastest Growing Companies in 2021" has been compiled in partnership with the research firm Statista and lists the European companies that have achieved the highest average annual growth rate in recent years.
Please find the special report here.