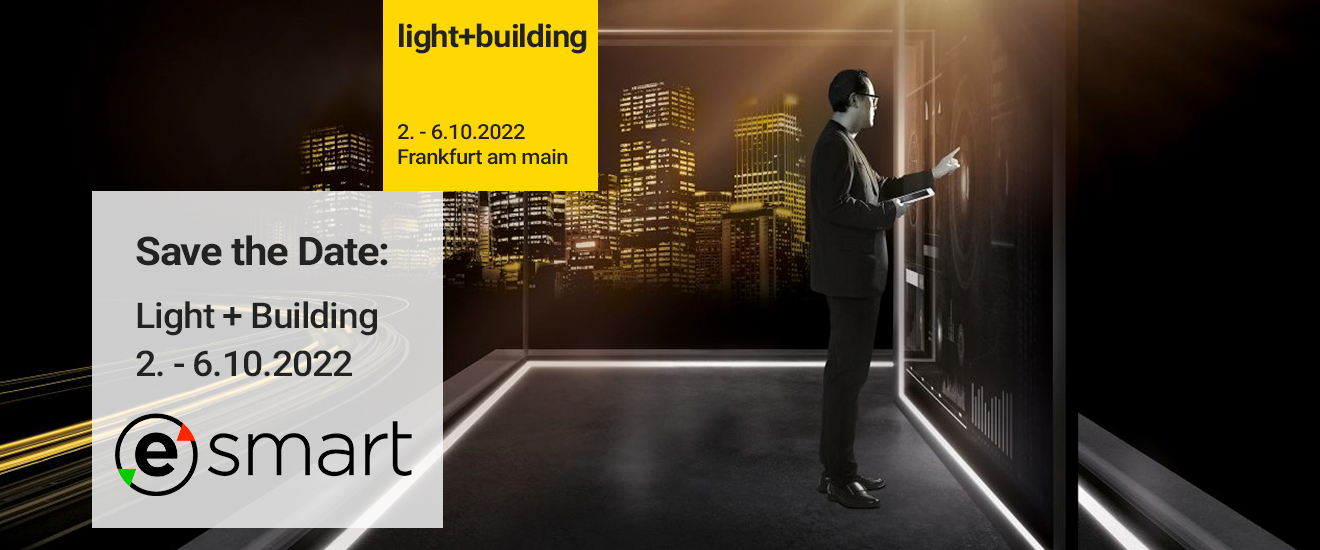 16eSMART Technologies is happy to announce its first presence at Light + Building 2022, from October 2 to 6, 2022 in Frankfurt.

Light + Building is undisputedly the world's number-one international industry event, mainly focused on lighting, electrical engineering, building automation, and civil-engineering software. The record-breaking figures clearly showed this with over 220,000 trade visitors, more than 2,700 exhibitors from 55 countries, and a significantly more international profile at the last fair.
eSMART Technologies is excited to be present at the fair for the first time and showcase its products, solutions, and projects to an international audience.
"We are thrilled to announce our first presence at Light + Building, which is in response to the ever-increasing interest in our Home Automation and Building Automation solutions. We are ready to equip more buildings across Europe and make them more connected and sustainable," says Jérôme Ramelet, CSO and partner at eSMART.
eSMART adds value to investors, residents, and property managers alike, with a system to intelligently manage homes and buildings for increased comfort, security, and energy efficiency. With an interactive touchscreen on the wall, residents can centrally control all essential equipment, including video doorbells, heating systems (room settings), as well as blinds, lighting, shading, and plugs. Furthermore, they can monitor all the above from anywhere at any time via the smartphone app.
The eSMART technology also allows for managing energy consumption in real-time and includes personalized services for community and family life. Since its inception 10 years ago, eSMART has equipped more than 7,560 apartments.
We are looking forward to meeting you at our booth in Hall 11, Stand A80.