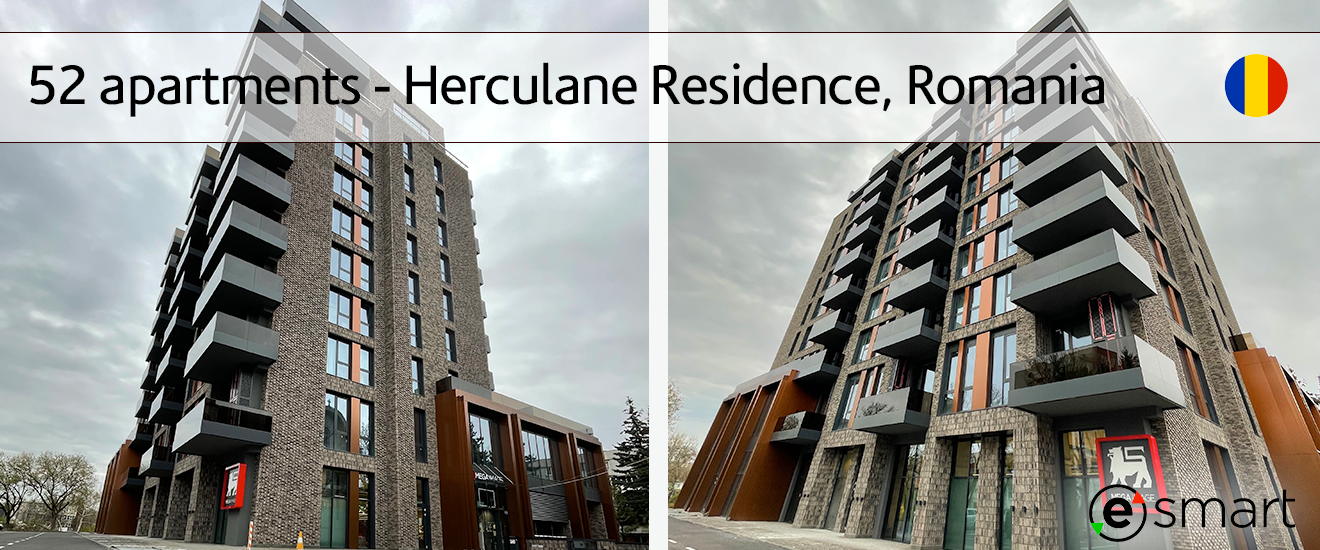 "Duncan Real Estate", the developer of the "Herculane Residence" project is a joint venture company activating in real estate development sector in Romania for about 15 years, today becoming a landmark in the development and sales of high-end apartments. In the future they intend to develop projects which have a significant added value through:
Green energy;
Modern design and stylish finishes;
Generous green spaces.
"Herculane Residence" is the first smart residential complex in Cluj, and it is adapted to fine living requirements, and no quality concession has been made. The entire "Smart Home" system has been designed to make customers lives as comfortable and easy as possible. Respect for residents, passion and devotion are the words that characterize the project located in Cluj-Napoca city, near Babes-Bolyai University Faculty of Economics and 10 minutes walk from the city center.
The building is intended for those who want to experience a new way of life, luxurious at every level and meticulous in choosing every equipment and facilities all integrated for an intelligent control via "eSmart" with which residents will control the:
Video intercom – for secure access and for opening the entrance door from anywhere using the mobile phone;

Climate Control

– to control the heating and cooling both locally and remotely.

Energy management

– real time monitoring of electrical, heating and water consumption.

Ticketing Platform

– on the tablet there is an icon dedicated to this service that will give the possibility to owner post a request to the "concierge" or "administration";

Free smartphone application

in Romanian for remote control (Android, iOS);

Vacation Mode

– reduces the temperature to a minimum and returns it to the initial parameters on return day;

Community Life

– for communication of information to the administration and concierge, weather forecast, virtual post-it.
The residents of these apartments have added the following additional functions (in addition to those offered by the developer in the basic package):
Smart lighting
Integration of bathroom fans
Integration of electric curtains.
These remarkable apartments turned out so well because we worked as a team and we had the involvement of designers, contractors and the entire "eSmart Technologies" team.
For more information on this project and to find out more about our solution, contact eSMART.