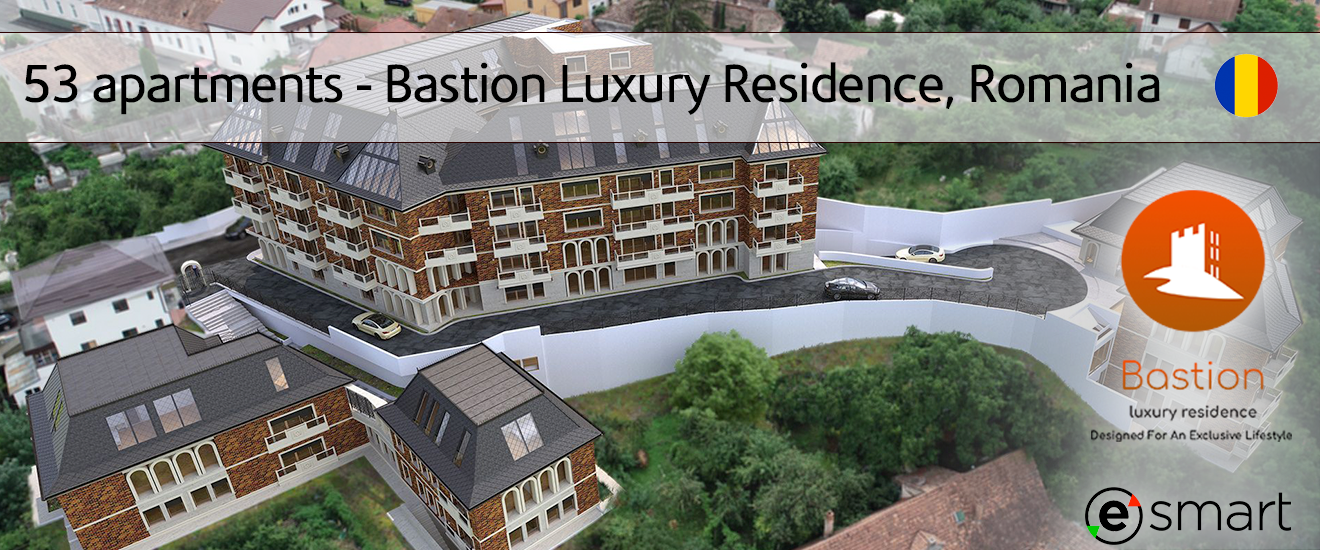 eSMART is now offering its building automation solution in Romania on the Bastion Luxury Residence project, which features a collection of 53 flats located in the heart of the historic centre of Targu-Mures.
These 53 architectural masterpieces offer an incredible experience, including a private pool, cinema, fully equipped gym, concierge service, underground parking, indoor children's play area, lobby and family event space.
For Bastion Residence, "home" really means "home", because they focus on the details that offer residents the following:
enjoying a special exterior appearance; the natural materials chosen for the facades have an infinite life span;
not having their privacy disturbed; the systems are controlled exclusively from outside the flats;
not being disturbed by neighbours; floors and walls made of soundproof bricks; feeling safe; security staff and controlled access both in the community and in the building;
enjoying an optimal indoor climate in winter as well as in summer.

In addition to this convenience, eSMART offers the following features for each flat: a video intercom for secure access and to open the front door from anywhere using your smartphone. Heating control and a free app in Romanian for remote control (Android, iOS). In addition, "Holiday mode" reduces the temperature to a minimum during the owner's absence and returns to the initial settings on the day of return. Finally, the owner has the possibility of reporting a problem or posting a request quickly thanks to the dedicated icon of the "Ticketing + billing + energy monitoring for each flat" service.
If you would like to install the eSMART solution on a project in Romania or for more information on this project, please contact us.