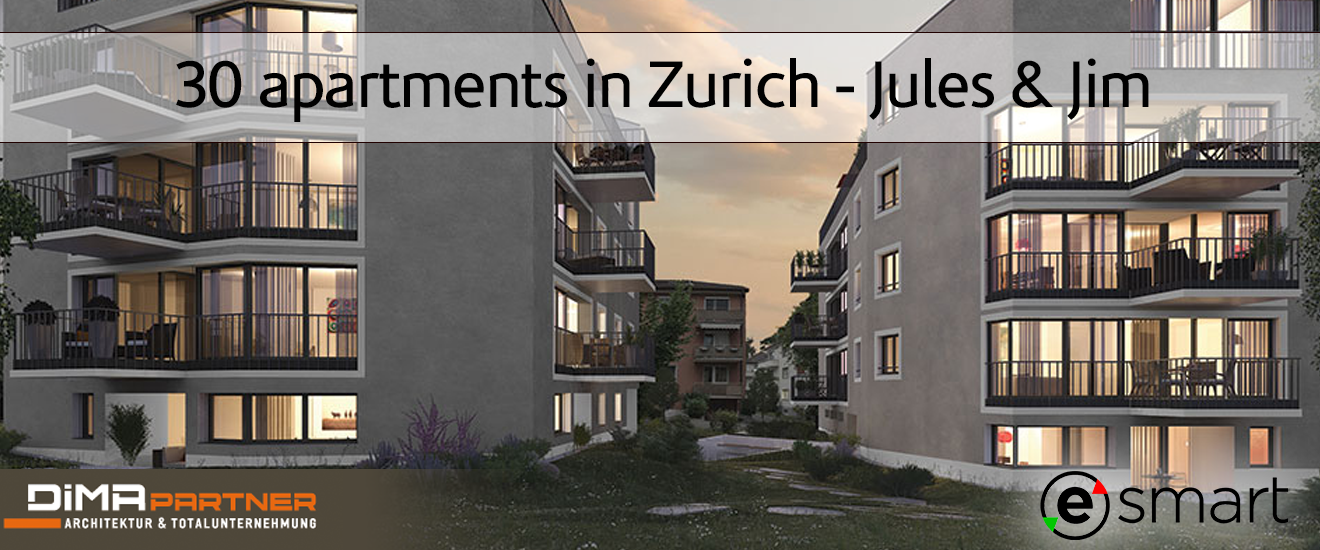 Jules & Jim: these are the names of two buildings located in the Breitenlooweg in Albisrieden district of Zurich, Switzerland. The architects found their inspiration in the eponymous film of the French director François Truffaut. In the film, Jules & Jim are two friends who lose their sight over time but remain inseparable over the decades despite their different destinies. The two buildings in the Breitenlooweg in Albisrieden (Zurich), whose names were inspired by Jules & Jim, are just as inseparable.

Like yin and yang, the two buildings symbolise strength in their unity. It would be unthinkable to consider one without the other: Jules & Jim's bevelled façades are joined all but for a small river inlet. The architect's decision to maintain this division into two equal sections provides a feeling of lightness where one single building would have appeared somewhat overwhelming.

The buildings are equipped with the eSMART system which allows residents to monitor their electricity, hot water and heating consumption in real-time. Residents can enjoy all the benefits of smart living via the e-SMART touchscreen. Heating, lighting, shutters… all these smart options are available at the click of a button.
Additional information:
Location: Zurich-Albisrieden, Zurich
Features : videophone, heating control, 'going on holiday' mode, shutter, lighting, remote-controlled sockets and ventilation. Remote management (smartphone) for residents with direct link to property management company.
Source: http://www.jules-jim.ch/